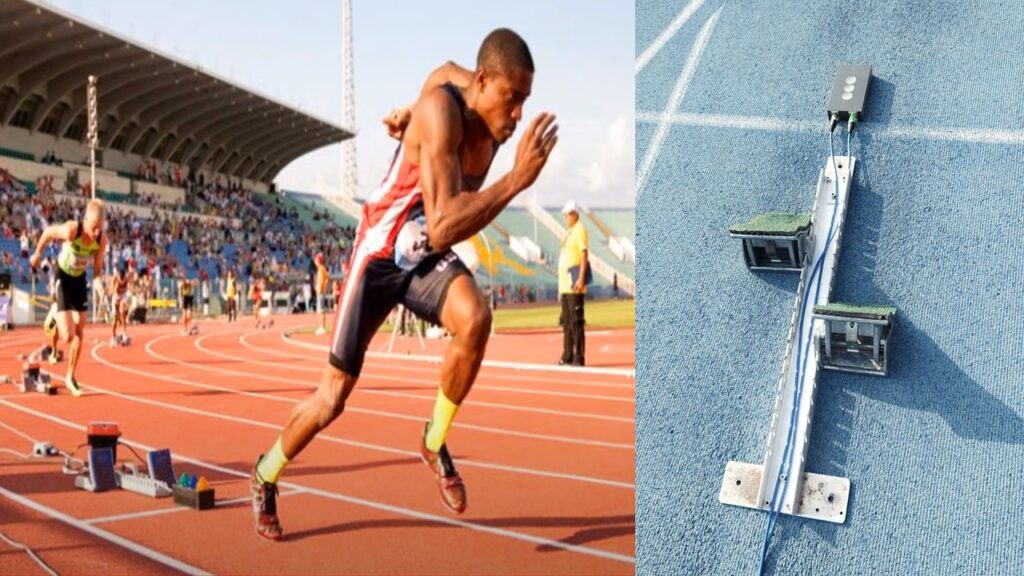 JOHOR BAHRU, 9th March. –Track and field differ from most other sports because it is solely measured in meters and seconds, where even a tiny fraction of a second can be the determining factor. Hence, the technology to record data from track and field races must be exceedingly precise and accurate.
However, it is a big challenge for deaf athletes who are hearing impaired and cannot listen to the sound of gunshots, especially in track events such as 100 m, 200 m, and 400 m and relay sprinting disciplines such as 4×100 m and 4×400 m.
In addition, the current practice of 'manual flag waving' to signal the deaf athletes for take-off from starting block does not solve the problem. This practice is not synchronous with the timer and photo-finish for real-time and accurate results records.
To address this issue, a group of researchers from Universiti Teknologi Malaysia (UTM) have come out with an innovative Visual Signal Device (VSD) – an assistive visual light (red, blue and green) to imitate the sound of a gunshot for the deaf athletes.
By Mohd Fadthul Ikmal Misnal