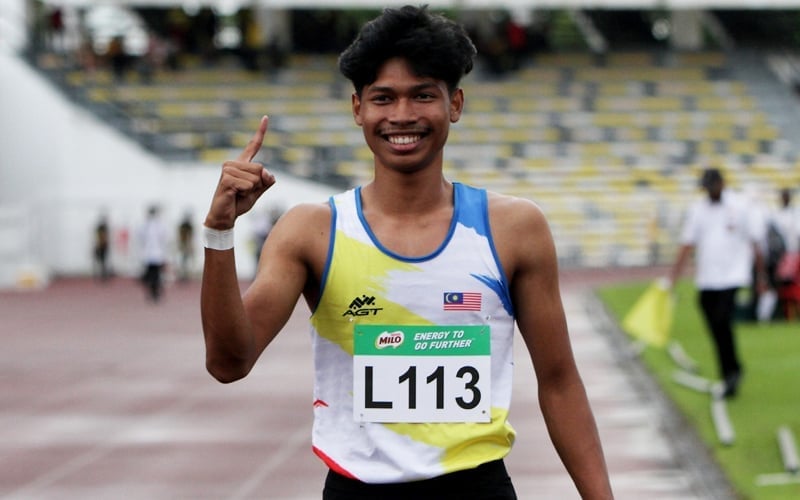 PETALING JAYA: Two weeks after cracking the national 60m indoor record, Malaysia's teenage sprinter Azeem Fahmi has done it again.
Racing against one of the world's fastest men, American Trayvon Bromell, US-based Azeem today shaved 0.01 seconds off his mark set on Jan 28 in Texas.
Azeem, 18, of Auburn University clocked 6.62s to finish fifth in the final of the Tiger Paw Invitational at Clemson University in South Carolina.
He is now the fastest 60m sprinter in Southeast Asia and among the top five in Asia.
After the race, Azeem tweeted: "A great week with great people, and grateful for another record."
Bromell did a world lead of 6.42s. He is a former World 60m Champion and 100m bronze medallist at the 2022 World Championships in Oregon.
Marcellus Moore finished second in 6.52s while Sterling Warner-Savage was third with a time of 6.59s.
Azeem first broke the national 60m indoor record at the Texas Tech Open, clocking 6.63s to eclipse Watson Nyambek's 24-year-old record of 6.66s.
His feat was followed by US-based Shereen Samson Vallabouy, who in early February, shattered her own 400m national indoor record for the third time in less than a year.
Source: Teen sprinter Azeem cracks own 60m national indoor record