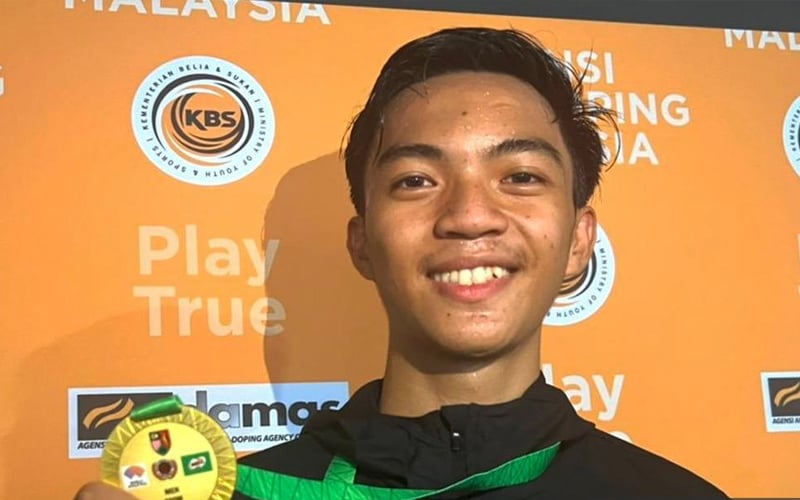 KUALA LUMPUR: National back-up sprinter Pengiran Aidil Auf Hajam from Sabah created a sensational upset by beating the national men's record holder in the 200m race of the Malaysian Athletics Federation (MAF) Track and Field Championships at the National Sports Council's Mini Stadium in Bukit Jalil, here today.
The 18-year-old Sabahan clocked 21.54s to win the race but despite beating the current national record holder Khairul Hafiz Jantan, he was nowhere near the 20.90s the latter had set during the 2017 Malaysian Open Athletics Championships.
Khairul Hafiz known as The Speedy Jantan among his friends, finished the race in the last spot with a time of 22.64s.
"Thank God I was able to beat my 'big brothers' in today's race. It will certainly boost my confidence when competing against senior runners. I might be still young but age is only a number. I will work hard to improve on my performance and time," he told reporters when met today.
Meanwhile, Armed Forces runner Jonathan Nyepa settled for the silver with a time of 21.67s while Kwong Kar Jun from Kuala Lumpur finished third with a time of 21.89s.
However, her time of 24.38s did not surpass the Cambodia Sea Games qualifying time of 24.00s set by the Olympic Council of Malaysia.
Source: Pengiran Aidil pulls off sensational upset to win men's 200m gold