By Aftar Singh – May 15, 2023 @ 1:12pm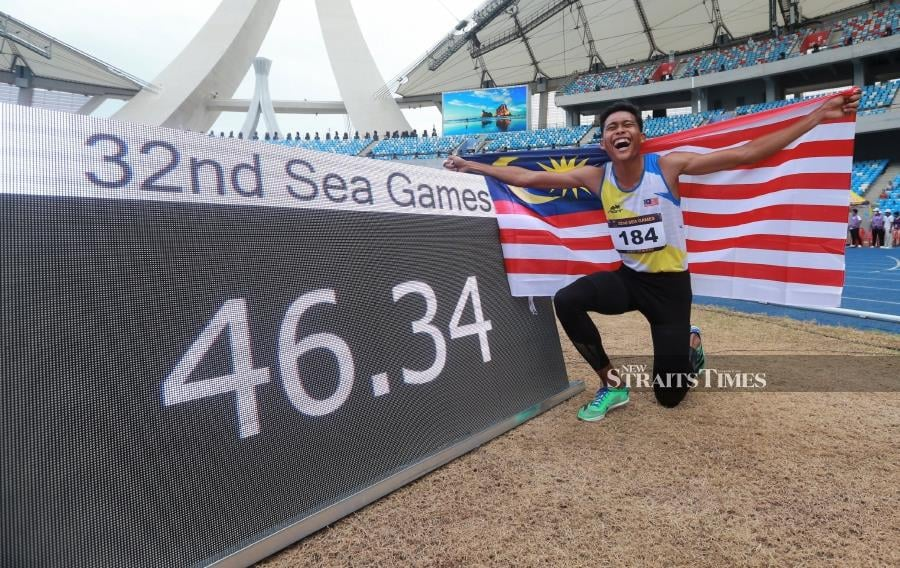 KUALA LUMPUR: Malaysia will lose coach Simon Lau, who guided Umar Osman to the Sea Games gold, to Singapore.
Simon, who has been coaching the Johor-born Umar since 2021, will join the Singapore Sports Council on June 1.
Umar, competing in his first Sea Games, smashed the 400m national record in Phnom Penh en route to the gold.
Simon said he won't be able to train Umar on a regular basis from next month as he will be coaching in Singapore.
Simon's move to Singapore comes at a time when the 19-year-old Umar is looking forward to a great athletics career.
Umar ran 46.34s in Phnom Penh to erase the 22-year-old national record of 46.41set by Zaiful Zainal Abidin.
Umar said he is sad that Simon will no longer be able to train him full time as he will be based in Singapore. Simon has helped Umar to improve on his personal best 10 times in the last two years.
"I will still follow my coach's training programme as it really helps me. On weekends, coach Simon will return to Johor to train me, and I will also go to Singapore to train under him during my semester breaks," said Umar, who is pursuing a diploma in industrial design at Politeknik Ibrahim Sultan in Pasir Gudang.