By K. Rajan – May 18, 2023 @ 4:04pm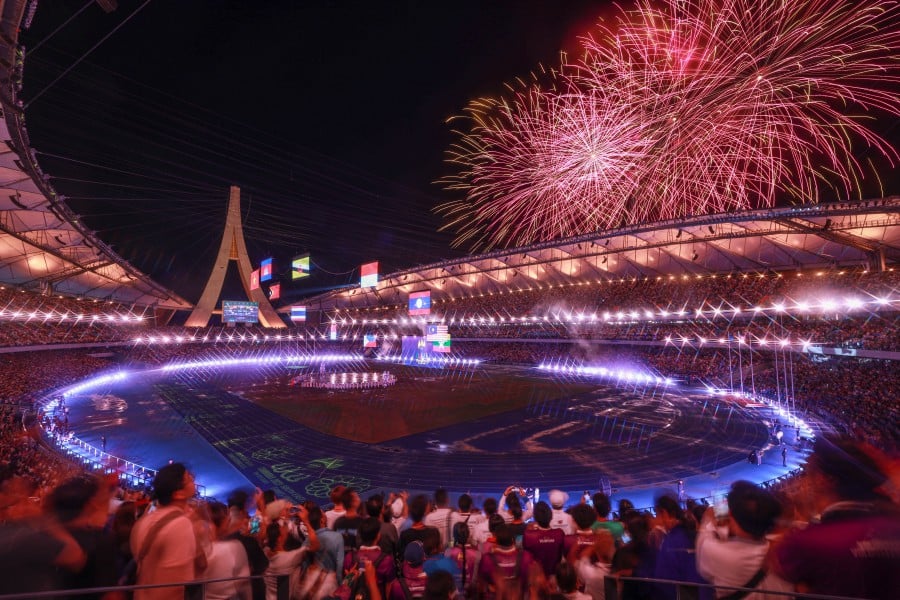 KUALA LUMPUR: As Malaysia suffered their worst ever showing in the Sea Games, you know that many of the national sports associations (NSAs) have not been doing their jobs.
It's clear that these NSAs are run by people whose abilities leave much to be desired.
While Malaysian sports fans are up in arms, chef de mission Datuk Nasir Ali apologised to them after the 676-member national contingent missed their 40-gold target.
Malaysia won only a paltry 34 gold, 45 silver and 97 bronze medal to finish seventh in the medal table in Phnom Penh.
You feel sorry for Malaysian sports. Even when they set a 40-gold target, they had already drastically lowered the bar. And yet, they couldn't clamber over it.
As a result, Malaysia finished even lower than their tiny neighbours Singapore in the biennial event where Southeast Asia nations compete for pride and bragging rights.
This is pathetic, this is embarrassing, this is unacceptable.
We only did better than minnows Myanmar, Laos, Brunei and Timor Leste, which is nothing to be proud about.
When Malaysia ended up sixth overall in the Hanoi Games last year with 39 gold, 45 silver and 90 bronze, and sheepishly behind Singapore, the knives were already out from the cynics.
Retrospectively, the rot was already festering in the 2019 Manila Games when the Malaysian contingent failed to meet their 70-gold target, picking up only 56 gold, 57 silver, and 71 bronze to finish fifth.
But it did not dawn on the NSAs that things were going downhill.
No wake-up calls, no worried faces. It was business as usual for the insufferable sports officials. They refused to see the writing on the wall: fifth, sixth and now seventh — Malaysia's deterioration over the last three Sea Games.
Last year, Olympic Council of Malaysia president Tan Sri Norza Zakaria sounded the alarm, asking the Malaysian Athletics Federation (MAF) and Malaysia Swimming to buck up.
But this seemed to have fallen on deaf ears and incidentally, both the national associations are headed by the same man — Datuk Seri Shahidan Kassim.
For the MAF, the Sea Games seemed to be more like the "guess Games" as it came up with an eye-raising 10-gold target. They got half the job done — the track and field team won five gold instead in Phnom Penh.
Malaysia used to be an athletics powerhouse at the Games in the 1990s, but we have been reduced to mainly also-rans now.
From winning eight gold at the 2017 Kuala Lumpur Games, Malaysia's athletics haul declined to five gold in the 2019, 2021 and 2023 editions.
It's the same in swimming, with the gold medals drying up. Malaysia won two gold in 2019, one gold last year and one gold this year.
We can only hope that the 387 athletes, who are under the age of 23 and making up 56.33 per cent of the national contingent to Phnom Penh, better themselves into golden prospects at the 2025 Sea Games in Thailand.
Many NSAs give the one-size-fits-all excuse that their athletes in Phnom Penh were young and inexperienced. But didn't the other nations also field young athletes and yet win gold?
The NSAs had better start resuscitating Malaysian sports or else it will be the same sad story at the next edition in Bangkok, Chonburi and Songkhla.
In this post-mortem, we need to bring out the axe. Heads need to roll in the national bodies and deadwood need to be removed. We need new leaders, new ideas and new blood.
The rot has gone on for far too long. Athletes come and go, but the sports administrators seem to be here forever despite little accountability for poor results.
It's time for Malaysian sports to be managed professionally, not by indifferent old-timers operating as part-timers in NSAs.
And it's a crying shame that Malaysia has many capable sports administrators whose expertise is ignored while incompetent officials run the show.
For the sake of Malaysian sports, efficient and skilled officials should be put in place to implement the programmes needed to realise fully the talent of our athletes.